CUSTOM SOLUTIONS FOR YOUR PROJECTS
Onyx natural stone is considered a translucent semiprecious stone which enhances interior designs; luxurious and glamorous. PFM can offer an excellent quality of onyx stone. We have experience working with slabs to customized pieces. From design to finishes, our elite team provides unique solutions for your projects; that will exceed your expectations.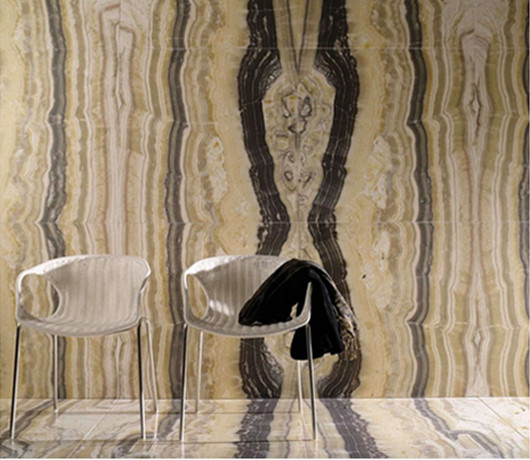 Onyx feature wall, backlit onyx wall panels have varying levels of translucency and natural veins to create unique and exclusive effect.
Xiamen Perfect Stone Co., Ltd. offers bookmatched designs and materials. Facilitating the ideal choice of materials in today's world of architecture and interior design.
TRANSLUCENT SURFACES
A special feature of Onyx is the ability of being backlit because of their translucency. This is an amazing process that truly allows the stone to exhibit its pure beauty and makes it the focal point of any room.
Onyx is best used in trafficked areas, such as home bars. In a retail settings, we recommend applying it as an artistic accessory.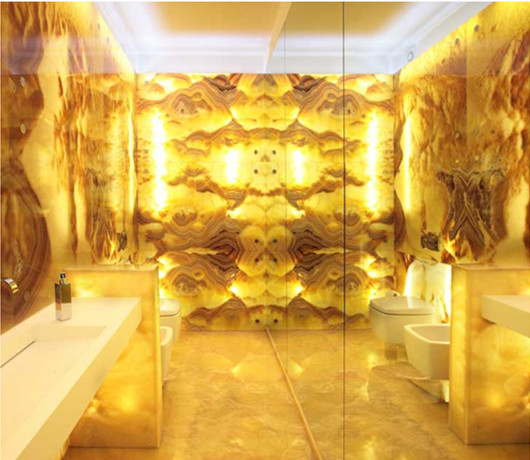 The collection of onyx by Perfect Stone is suitable for outstanding space .With its translucent appearance,onyx is increadably aractive natural stone which enhances interior designs, The color of onyx, apart from mostly being black, can be white, blue, gray or yellow. It always possesses a characteristic glow.