BRINGS NATURAL BEAUTY INTO YOUR HOME
Stone mosaic is formed of natural stone that has been cut and polished into various specifications and forms of mosaic blocks. It is one of the oldest and most traditional mosaic types, and the earliest mosaic is made of tiny stones.
Marble Mosaic is formed of natural materials that are green and ecologically beneficial, and its natural texture and color variation may add to the feeling of décor. The style is natural, simple, and beautiful, with various specifications, uneven surface, rough surface, and so on, which not only keeps the inherent taste of natural stone, but also demonstrates simplicity and low-keyness without sacrificing character and charm.
Marble mosaics are visually appealing because they are rich and vivid. They have their own own decorative effects, whether classic or individual.
CUSTOMIZE ANY MOSAIC
For a long time, natural marble has been utilized to create mosaics. The patterns are exquisite, delicate, and full of imagination, and the marble material is green and ecologically safe, with high acid and alkali resistance and a strong waterproof performance. Marble mosaic has received a positive market response: it has become a popular choice for architectural decoration, and it is widely used in the decoration of hotels, villas, bars, offices, stations, swimming pools, entertainment venues, bathrooms, indoor hall walls, floor paving, and water-jet medallions, among other things.

We have cutting-edge technology, including water-jet manufacturing lines and water-jet carving production lines. The competence of cutting technology experts ensures the excellent quality of mosaic materials.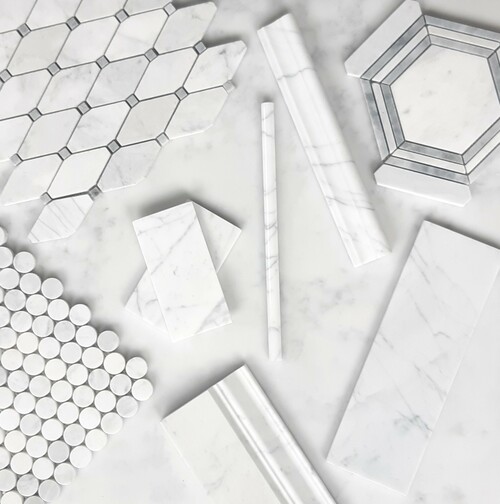 Stone mosaic is made of natural stone, cut and polished into different specifications and different shapes of mosaic blocks.