When you choose to replace an old bar or kitchen countertop with a new one, there are many considerations. First, you need to consider value and quality-are you willing to pay more for quartz or natural stone, which have higher staying power than laminates and can also help you increase your overall value. In addition to providing a good investment for your house, natural stone or quartz is durable enough to withstand the wear and tear of high-end cooking and regular family gatherings. Therefore, if you are going to make a valuable upgrade to your living space, then you need to understand quartz and natural stone countertops and what to expect after installation.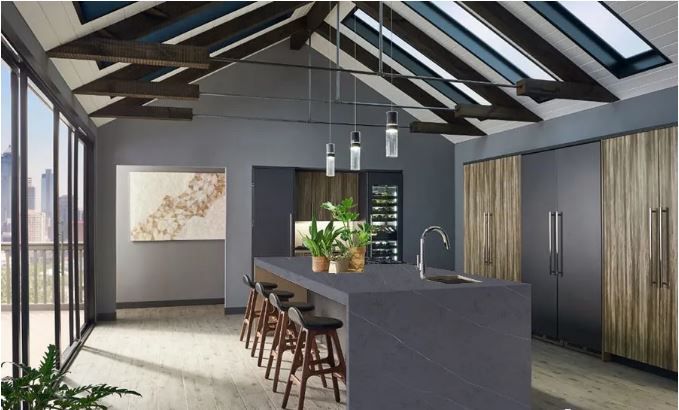 First, briefly introduce both:
· Quartz in its natural state exists in large crystals or small sand-like particles. After mining, the stone is mixed with man-made materials (such as resin), so that it can be cut neater and has greater scratch resistance and stain resistance. Quartz has become one of the most popular countertop and backsplash materials due to its durability, antimicrobial and non-absorbent properties. Xinxing Quartz offers the widest variety of quartz, from extremely durable linear plates to particle plates, mixed-color plates, and white slabs with a variety of colors and textures.
· The plasticity of natural stone is not as good as quartz, but it retains the snow-like personality, making it pure and naturally unique. Natural stone is directly derived from nature, such as soft limestone or marble showing original patterns, spots and textures, while artificial quartz stone can be imitated by artificial mixing.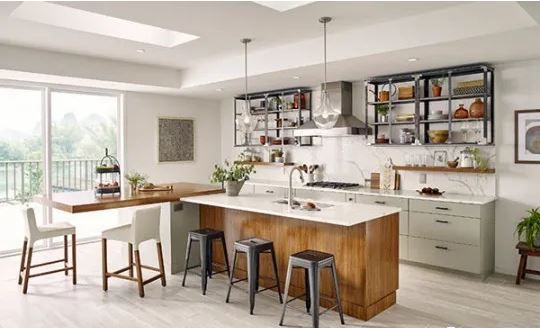 the difference:
· Since quartz is fused with resin and other polymers, there is no need for regular maintenance. However, natural stone may need to be maintained once a year to maintain its smooth appearance and durability. In addition, artificial quartz stone materials are less likely to be broken than natural stone materials.
· Since quartz is machined with natural quarried materials and bonding resin, it can use cleaner cutting methods. Therefore, quartz is considered a very good design material.
· When choosing natural stone, it is best to have a "light-colored edge" to make the stone have a dense cut appearance, which helps to give play to the natural texture and marble pattern.
Similarities:
· Quartz and natural stone are heavy. Therefore, it is very important to cooperate with professionals during the installation process. The Xinxing team will not only provide guidance, but also provide samples, quotations, and even engineering cases to help you decide where to implement.
· Natural stone and quartz do not always withstand extreme weather conditions, making them the preferred method of indoor installation. If you plan to install an outdoor bar or fireplace, make sure that the granite or marble surface is not affected by heavy rain and hot sun.
· Historically, the prices of quartz and natural stones (such as marble) seem out of reach for many people who wish to upgrade within a reasonable budget. However, as granite, marble, and quartz countertops become more and more popular in today's homes, the materials are becoming cheaper and cheaper.