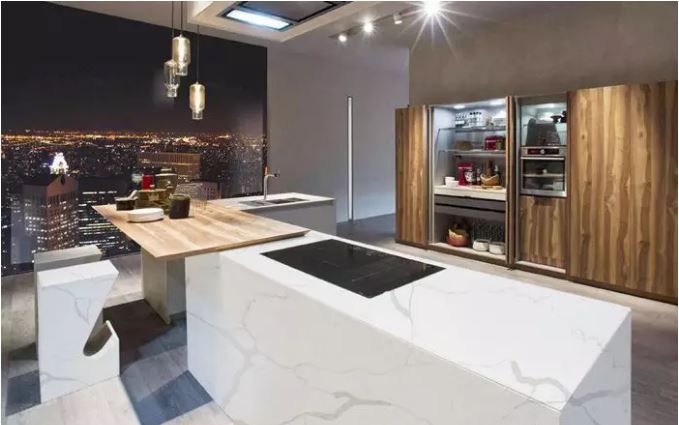 Quartz stone calacatta white has fine white texture, high gloss, crystal clear, and can transmit light from the back. Whether in terms of material, pattern, finish, etc., they are extremely popular with designers and owners. As a countertop, it is not afraid of acid and alkali, and it is more resistant to cutting and cutting. Pure white itself can make the kitchen full of romantic atmosphere. This is the color closest to nature, pure white and pure, with light and elegant texture, giving the kitchen an innate fashion charm. There is no need for too many colors, nor too much modification.
Quartz stone is white, non-toxic, non-radiation, flame-retardant, because many consumers buy quartz stone products that are mainly used in processed foods and dining environments. The hygiene standards of the products are different from ordinary decorative surface materials. Of course, countertops that are in direct contact with food Very important.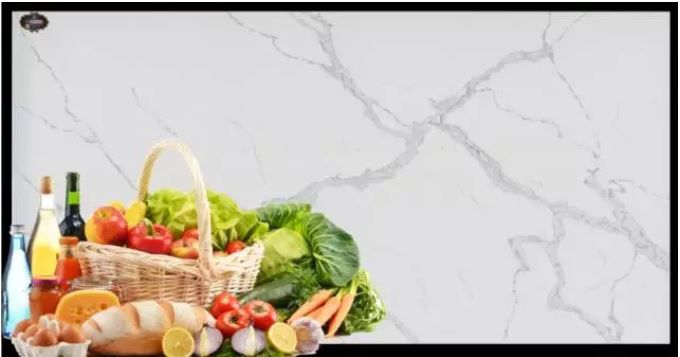 As the main aggregate of quartz stone maw white, pure white ultra-fine quartz sand is selected. Only the pure quartz sand can ensure the texture of the product. Only white enough can it be moisturized, and only white enough can it be fully displayed [ White Quartz Stone Fish Belly】Elegant breath.
Excellent performance and environmental protection. Pengxiang Artificial Stone is committed to creating a green and environmentally friendly quartz slab surface, creating a high-quality and healthy life for you.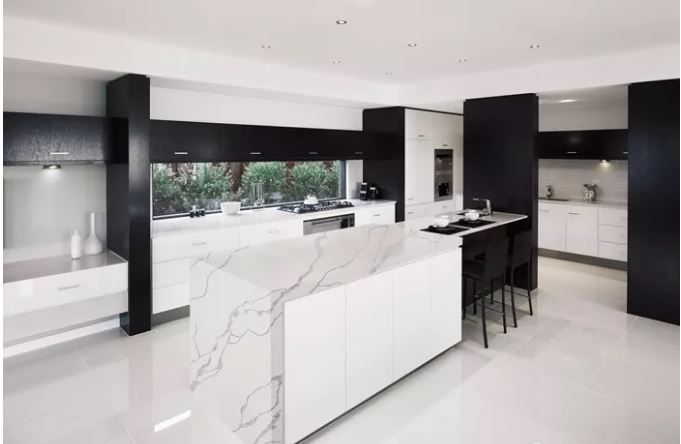 Pengxiang quartz stone has been recognized by many consumers in terms of the color and performance of the product. It is based on natural fish belly white, and continuously develops and innovates. It has unique ingenuity and minimally invasive multiple textures. , To provide designers with more creative space for individual design. The unique "quartz stone fish belly white" has amazing beauty and elegance comparable to natural stone.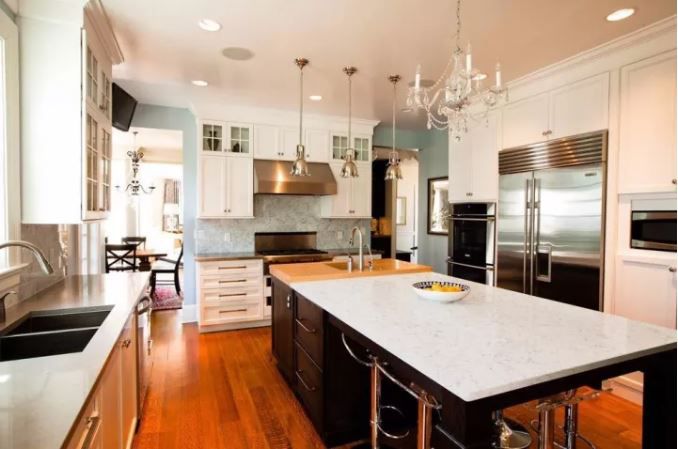 "Fish-Maw White" is a new revolution in the history of quartz stone development in terms of design and technology. Whether in terms of texture, light perception, touch, etc., it is a test of the strong strength of a brand.
It admires nature, pursues perfection, and re-endows the unique soul of quartz stone! The generous and elegant [Pengxiang Quartz Stone·White Fish Maw], pure and elegant, and deeply loved by the public, no matter what culture or country, they are all impressed by her elegance.