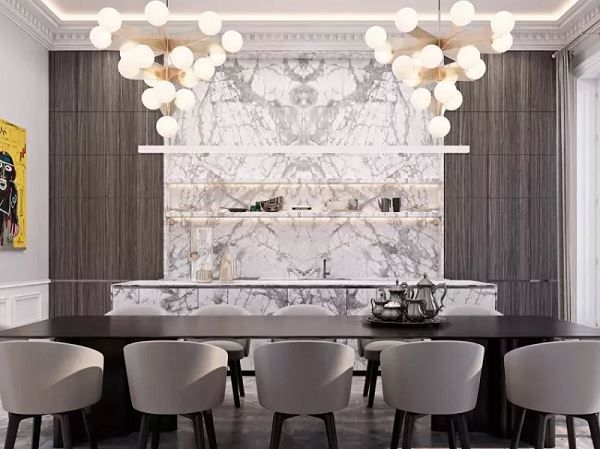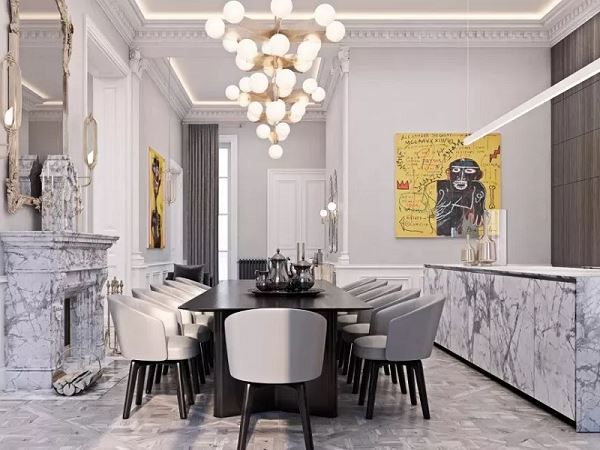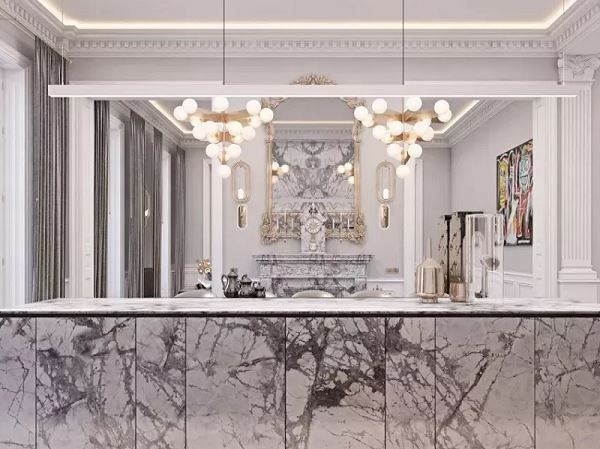 Invisible Grey is a marble with a polished finish. This striking Italian stone has a white-grey background with taupe veins running throughout the slab. The unique pattern of dark grey contrasting with the light makes Invisible Grey a wonderful addition to any space.

Different hues of grey are moving on the surface composing a rare powerful visual, while the peculiar golden lines that emerge along the stone's veins give a sense of importance and regality.
This stone is especially good for Wall and floor applications, mosaic, fountains, pool and wall capping, stairs, window sills, and other design projects. It also called Invisible Gray Marble.