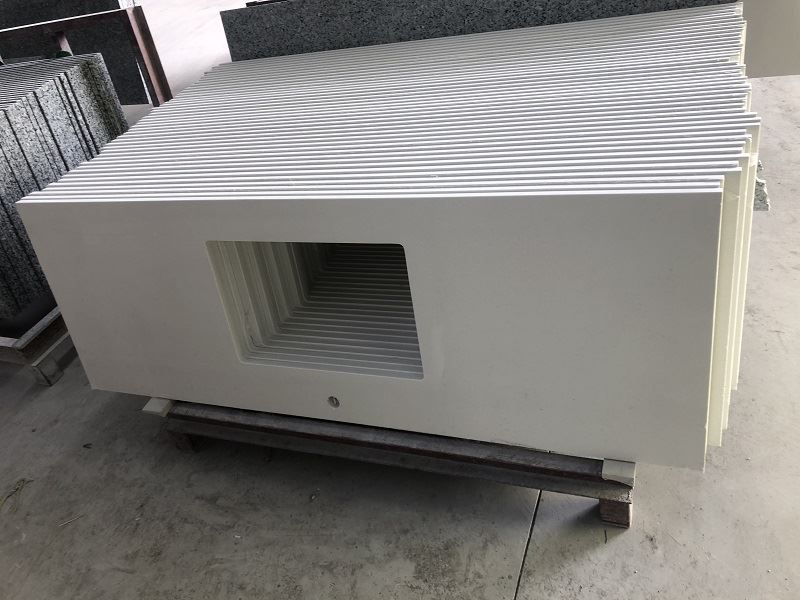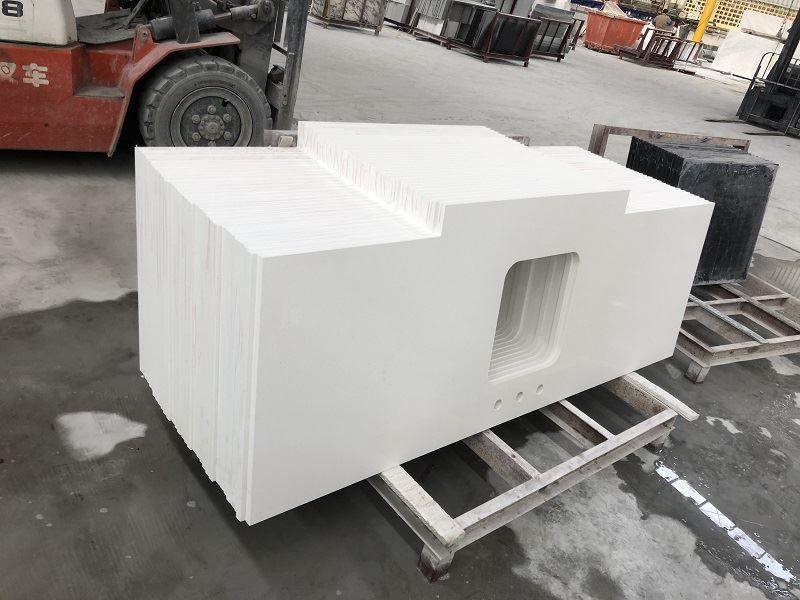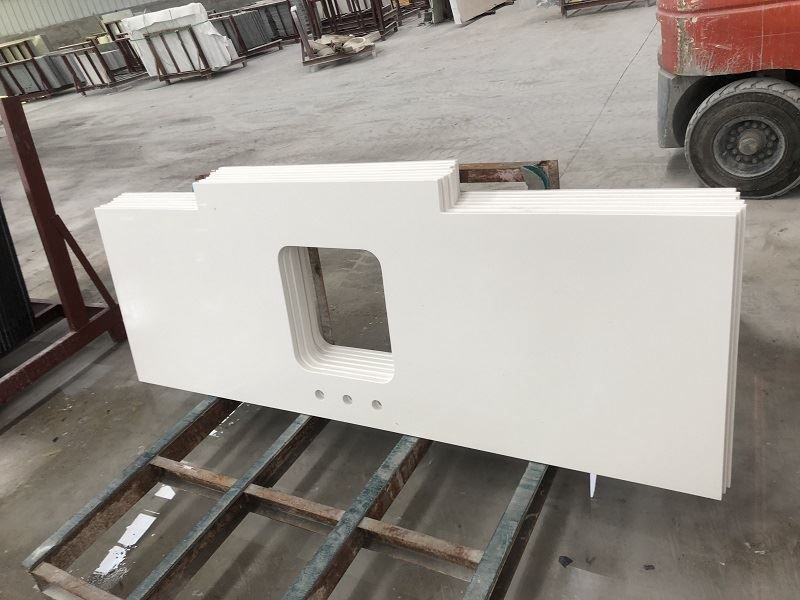 1, the quartz stone shiny surface is after more than 30 complex polishing treatment process, will not be knife scraper scratch, will not be liquid substances penetration, will not produce yellow and discoloration and other problems, daily cleaning just use water rinse, simple and easy. Even after a long time of use, its surface is as beautiful as the newly installed mesa, without maintenance and maintenance.
2, natural quartz crystal is a typical refractory, its melting point up to 1300 degrees above, 93% quartz stone made of natural quartz is completely flame retardant, not due to contact with high temperature and lead to combustion, also has artificial stone mesa incomparable high-temperature resistance characteristics. This melting point property also means that quartz can be used in complex kitchen environments!
3, the surface of the quartz stone is smooth, even without scratch retention, the dense and non-porous material structure makes bacteria have no place to hide, can be in direct contact with food, safe and non-toxic. The high-quality quartz stone uses selected natural quartz crystal mineral, the content of SIO2 is more than 99.9%, and in the production process to remove impurity purification, the raw material does not contain any may cause radiation heavy metal impurities, 94% of quartz crystal and other resin additives quartz stone no radiation pollution risk.