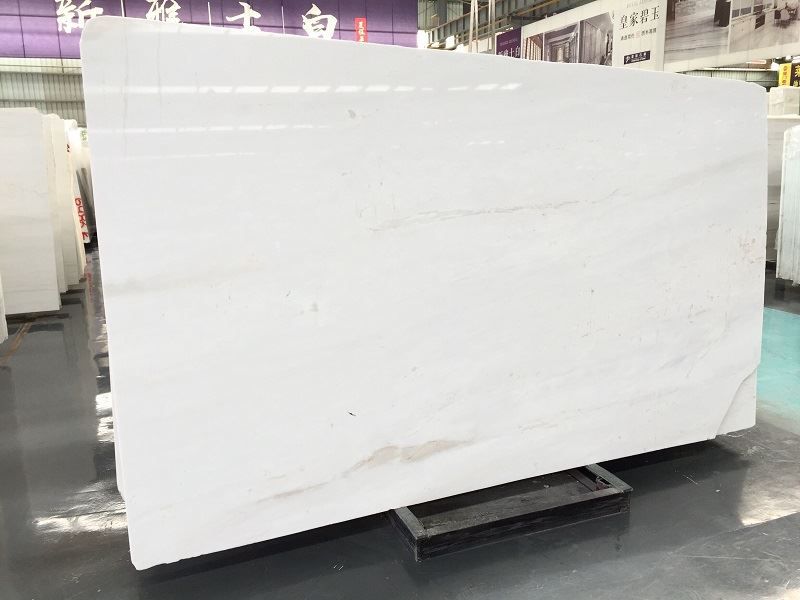 New Ariston white marble is made up of carbonate, they appeared tens of thousands of years ago, which are originally formed with seabed gradually, then crystallizes into dolomite. The surface is pure white with few grey veins, which makes the house and hotel very tender, lively, conformable and elegant. They are widely used for indoor adornment, countertops, panels, bathrooms, sinks, mosaics and so on
There are different grades for New Ariston white marble, top-grade, first grade, second grade, and commercial grade, the grades are based on color and veins and blocks quality. The base color is more white with the dim vein, the prices are more expensive.
New Ariston marble is different from original Ariston white, the prices are more favorable and competitive with similar color and veins. What is more important, the character is very well such as hardness, low water absorption, high density, high compressive strength.
New Ariston white marble is an elegant choice for vanity top and backsplash tile, countertops, walling and other installations in residential and commercial spaces.