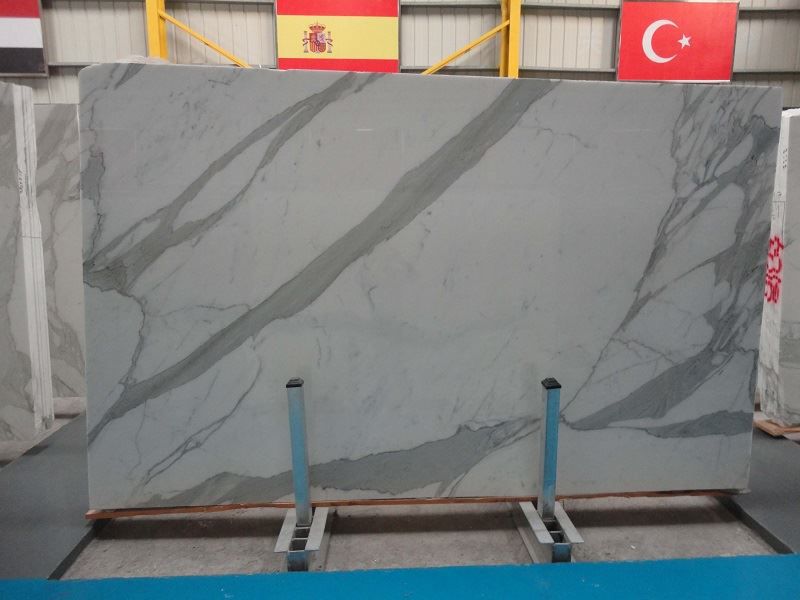 Calacatta white marble comes from Italy, for it is limited availability and high demand from all over the world that makes it very valuable. There are very fine grains in the slabs with heavy and bolder veining with a classic look. For its advantage and exclusive characters of dramatic veining, It is very popular among designers and house owners because of good characters such as good density, hardness, low water absorption, good pressure resistance, unique veins, highly polished, exquisite.
Calacatta is widely used for hotels, villas, leisure places and personal house with its soft and warm feeling, like a natural landscape painting ink, which expresses the texture of jade that can bring high-grade decorative effect to the peaceful space. Underneath the white appearance, there are a few gray lines that reflect the fairyland of the snow country, just like the ice river on the glacier, even you can feel the frosty ice jade by touching it with your hands.
Calacatta marble can produce beautiful marble showers, walls, floor tiles, marble kitchen countertops, and other design products. They are available in mosaics, tile patterns, octagons, and so on.